Exhibition guide
2023

HYPERBOLIC Code3x exhibition contains four major exhibits by artists around the world. The guide introduces each work and the corresponding artists alongside comprehensive information about funding and statement of operations.
The guide was designed systematically, by assigning unique icongraphy to each exhibition. The visual elements were generated by code manipulations on exisiting materials i.e the ABC Maxi typeface was altered/glitched which shaped the iconography of the guide, the backgrounds are exports from
CSS Paint
, later refined and developed in Adobe software.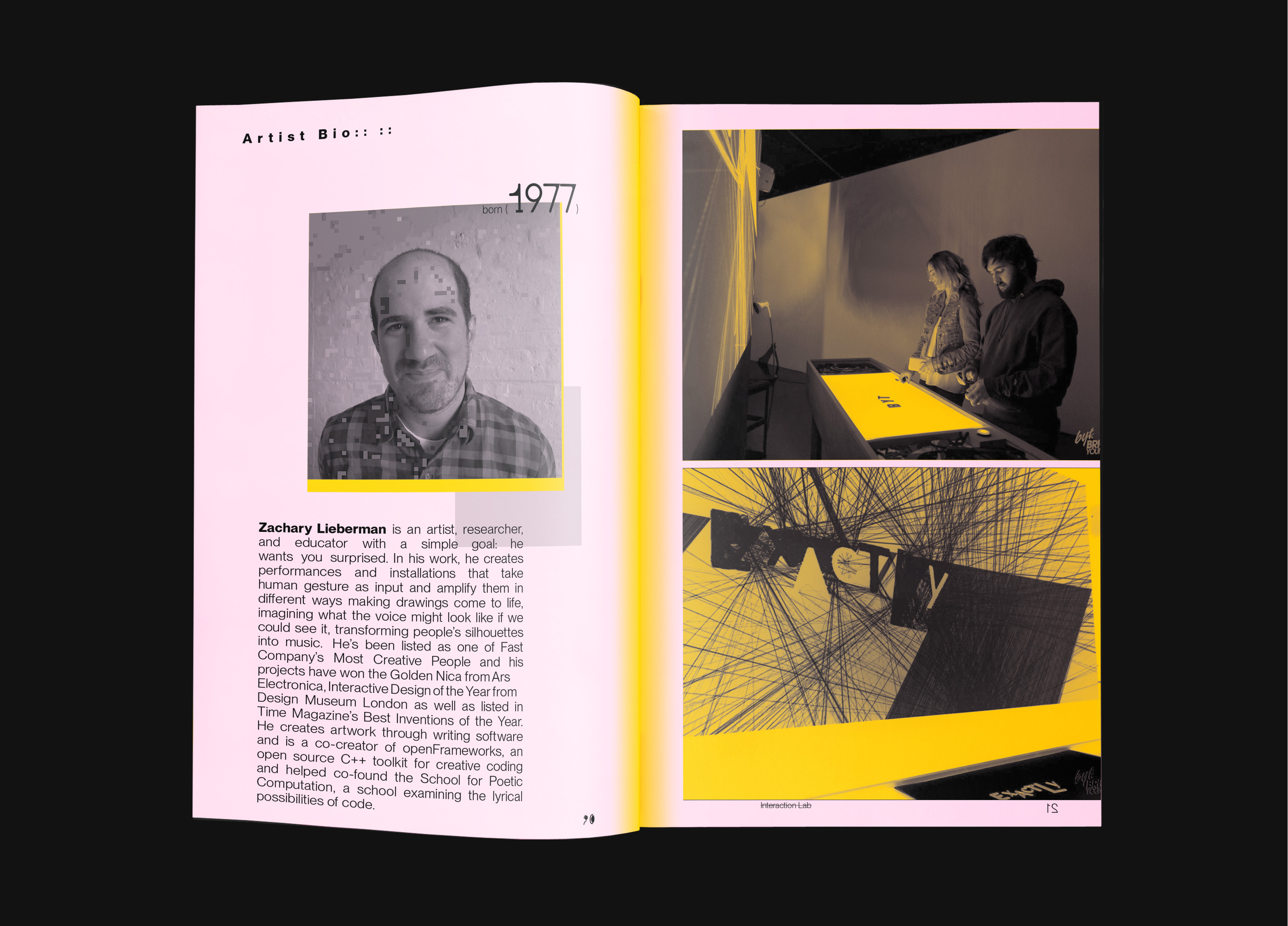 The Poet of Cinema
2022


Paying homage to the great Greek master, Angelopoulous, by typesetting and desiging spreads containing articles about his work.

Theodoros "Theo" Angelopoulos was a Greek filmmaker, screenwriter and film producer. He dominated the Greek art film industry from 1975 onwards. His cinematic vision is often described as "sweeping" and "hypnotic."
Selected posters
2021-2023


A collection of posters that I have worked on.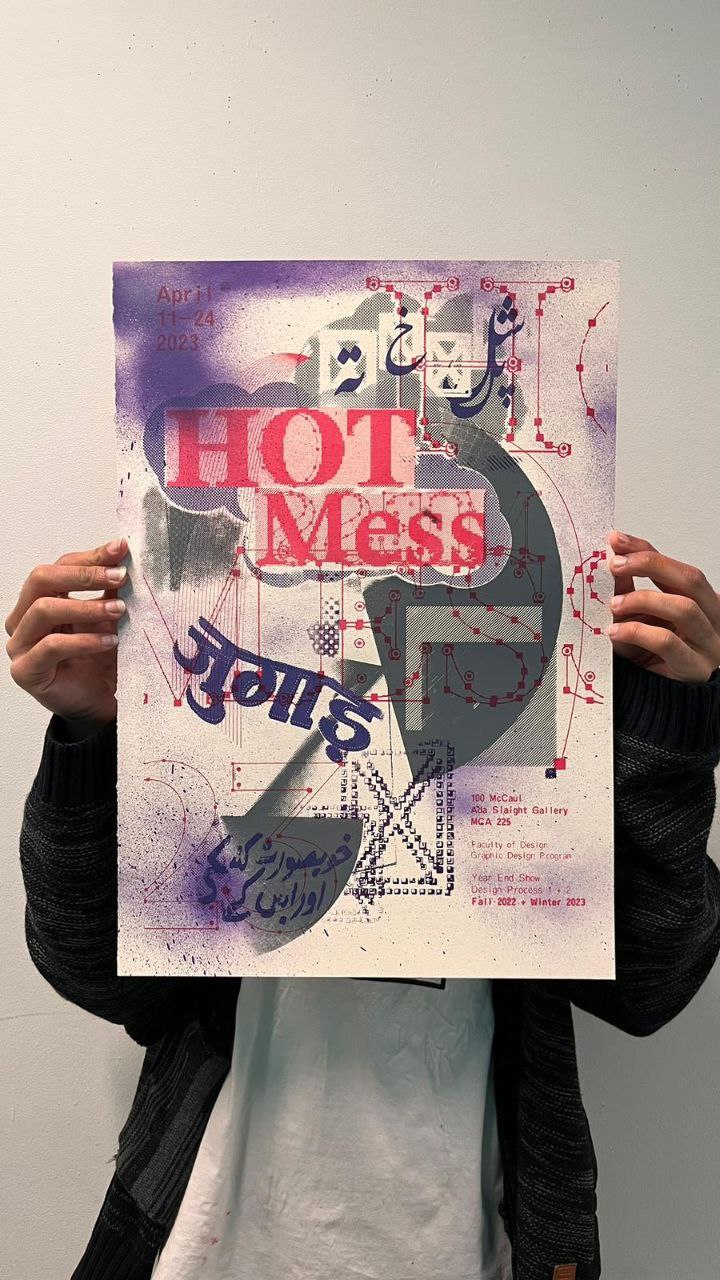 Tools | 1

2022


Can graphic design exist without Adobe? Is Adobe the embodiment of Graphic Design? What is a design student's relationship with Adobe and the tools at his disposal?

This book features a conversation with oneself in order to investigate the value of graphic design as a first year design student, as an amateur. The dialogue is laid out on the left side of each spread while resources, references and tools occupy the rest of the spread, interacting and surrounding the body of text.
The conversation pursues a critical introspection and reflection of the parameters and precedents that ostensibly define my design process. The goals in the end is not to solidify my opinions about design, art and language but rather to practice asking questions, constantly and relentless.
Tools | 2

2022

"The meaning of our work is connected to how it is made."

A series of posters designed in order to illuminate the arguments made in Tools | part 1. Challenging myself to manifest thought into form— a communicative one— I dwelled on whether I can control the fusion of language and alphabets in tandem with maintaining the experimental spirit. Not conforming to trends, norms and so called rules. This lead to continuous inspection in whether visual elements/motif can be translated into tools? can you subordinate the complexity of the tools and simply call a graphical element a fully functional tool?